Michael Copeland, Sacred Health, Sedona, AZ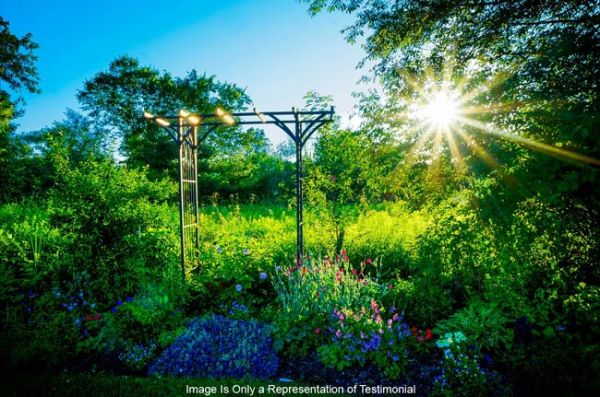 "I work at a natural lifestyles company and we have a large vegetable garden that we all work with and eat from. We were forced to replant the vegetable garden after realizing that our plants would not sprout due to large amounts of calcium in our well water system. The calcium had created a hard crust over the soft soil making it impossible for sprouts to penetrate through. When I first heard the simple explanation for how the Structured Water Unit worked I was not expecting much; to be direct, it seemed too simple to be true.

In any event, we connected the Garden Structured Water Unit to the hose, and began watering. About this time I left town for 9 days and while I was away we continued to water the garden with the Structured Water Unit. When I returned the garden had not only sprouted, but many of the plants were already 6 inches tall! The garden is now 5 months along and as you can see in the photo's that I sent we have more veggies than we can eat. Also we have noticed that we do not need to water as often as you said, the plants absorb more water because of the lower surface tension of the water after passing through the device. The owners of our company value it so much that they have since installed the Whole House Unit so that they could have structured water for showering and cooking as well. Thank you once again for making this simple and inexpensive product available."

-Michael Copeland, Sacred Health, Sedona, AZ
Trackback URL for this blog entry.
Testimonials Form
Please share your experience with our products below.