Jacqueline Shepard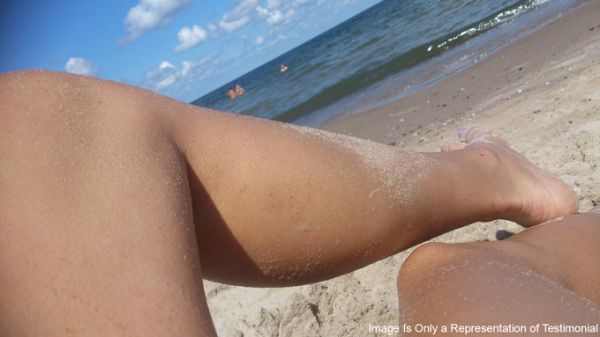 "I wanted to share with you another benefit of the structured water. I had not said anything previously to anyone because I wanted to give it more time to make sure of the results.

From the time I was 16, I had psoriasis which mainly appeared on the outside of my ankles and my elbows. The itching was unbearable and on many occasions I would awake in my sleep scratching to the point of breaking the skin. The way it was explained to me, my condition was such that the new skin cells would die before they reached the epidermis. My parents took me to the doctor and he wanted to put me on nerve pills which my parents vehemently refused.

Throughout the years I had been to dermatologists and my own physicians; subjected to tar baths, anti-itching cremes with hydrocortisone and even ultra-violet light treatments. The UV treatments are particularly funny since UV rays actually destroy skin cells - something I didn't find out until later. So much for the intelligence of modern medicine.

Over the years, in doing my own research, I read that psoriasis and excema are auto-immune diseases. While that may be true, it is curious to me that during both of my pregnancies, my skin condition cleared up completely only to return after I gave birth.

Now that would lead me to believe that the condition is more a cause of hormonal imbalance though I did not realize that at the time. Just like the symptoms of heavy menstrual bleeding and growths in the uterus. Unfortunately, it was not until after I had a hysterectomy did I find this out from my current physician, a naturopath.

Anyway back to the subject of skin.....I have not had the severe itching over the last 10 years, however, because of the prior damage from scratching, I had lost pigmentation on my ankles and one elbow. I had been told by physicians years ago that I would never regain the pigmentation.

That brings me to current day experience with structured water. It has proven the world of modern medicine to be wrong!

The pigmentation in my skin has slowly been coming back since drinking the structured water. Where there were once pale patches of flesh are now normal skin tone on my one elbow. On my ankles, the pale patches are being replaced with dots of normal skin color that are filling in.

I felt this was important to tell you because it is a hugely significant test of the healing power of structured water. I also have a very long scar on my right knee from a surgery when I was a teenager. I know that, over the years, scars will lighten. After more than 38 years, the scar had lightened as much as it was going to and it was still significantly noticeable. The skin in the scarred area is also showing signs of blending with normal skin tone. I do not have any significant pain in the knee, just a mild discomfort once in a while.

Aside from the visual reduction of the scar, I no longer have any discomfort in my right knee. I was told by a physician that my knee no longer had the 'cushioning' and eventually I would have to have it replaced. I have always told them that I would never have the knee cap replaced; I was born with it; I'll die with it.

I also have 4 small incision scars on my left knee (two above, two below) from 2 scope surgeries in 1989. Where I recently was able see the scars, three of them have completely disappeared; one is barely noticeable. I do not know if or how this will fit in with your studies of the effects of structured water, but please feel free to add them as you see fit."

Best,

-Jacqueline Shepard

Trackback URL for this blog entry.
Testimonials Form
Please share your experience with our products below.