How Does Reverse Osmosis Work?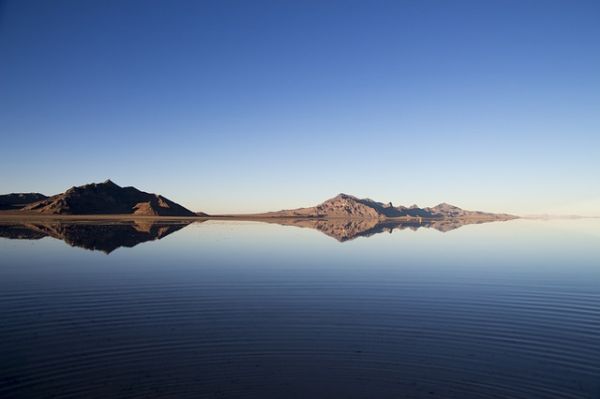 This is a simple explanation to the question; how does Reverse Osmosis work?
There are 5 parts to most under the sink reverse osmosis systems.
Micron Filter Section (typically 5 micron) for larger sediment.
First Carbon Filter Section for organics such as; chlorine, chloramine or other.
Second Carbon Filter Section
RO Membrane Section which has a tightly wound membrane (usually .0001 micron) and water is pressed through it and the "good" water goes to a side tank and "bad" water goes to a drain.
When the spout is pressed on top of the sink, water is pulled from the "good" water tank through a 5th section which is the Polishing Filter Section which polishes off the water.
Pros and Cons to Reverse Osmosis (RO) Water Systems:
Pros:
RO thoroughly filters out physical contaminants
RO is usually pretty cost effective
Cons:
RO typically takes 2 hours to fill a 1.5 gallon tank
When it fills a tank RO wastes 13.5 gallons of water (Or More)
You have to replace parts over time
RO systems do not produce structured water
While RO systems do a thorough job of filtering water they also waste a lot of water.
Exactly how much water does reverse osmosis waste?
Well the 13.5 gallons of water per tank is actually the only amount if the tank is empty. But the less empty the tank is the more water it wastes due to the way RO works to fill the tank. So if you are only taking a little bit of water at a time from the spout then it is wasting a whole lot more. In some instances it could waste as much as 1.5 gallons for 1 glass of water!
So if you have an RO system it is best to draw as much water as possible at a time to conserve water. This video link about How Much Water Does An RO (Reverse Osmosis) System Waste explains this in detail:
http://www.youtube.com/watch?v=qmUvTu0KUIs&feature=related
With our growing global drinking water shortage problem, that is something to really consider.
Hopefully this post helped address the question; how does reverse osmosis work? But if you would like to know about other water filter problems to consider check out this Water Filter Problems article.
To learn more about Natural Action Structured Water Units, please visit our Store.
Trackback URL for this blog entry.