Details

Category: Uncategorised
Structured Water Unit, LLC™ is an authorized distributor for Clayton Nolte's Natural Action Water Technologies.
The
Structured Water Unit
was created by Clayton Nolte, a scientist who studied nature for 40 years to create different technology. During this time he studied rivers and the properties of water and developed a device that works like nature to create pure clean water just like water from a spring.
This device is the
Structured Water Unit
. Now pure clean water doesn't just have to come from the spring, it can also come straight from your home.
Learn more about
Clayton Nolte
.
Structured Water Unit, LLC™ was incorporated in Colorado and is currently operating out of Arizona.


These statements have not been evaluated by the Food and Drug Administration. This article and any product associated with it is not intended to diagnose, treat, cure or prevent any disease. The content found on structuredwaterunit.com from Structured Water Unit, LLC is for informational purposes only, and is in no way intended as medical advice, as a substitute for medical counseling, or as a treatment/cure for any disease or health condition and nor should it be construed as such because that would be illegal. Always work with a qualified health professional before making any changes to your diet, supplement use, prescription drug use, lifestyle, or exercise activities. Please understand that you assume all risks from the use, non-use, or misuse of this information.
Please do contact us over the provided toll free number or the email address:
Toll Free: 928-202-9155
E-mail Address: This email address is being protected from spambots. You need JavaScript enabled to view it.
Details

Category: Uncategorised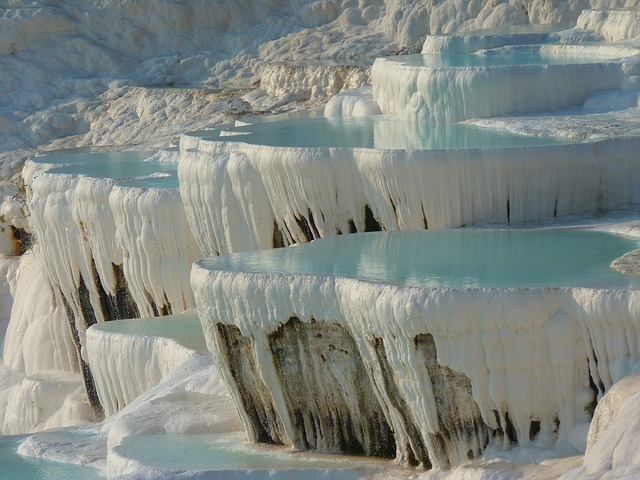 Minerals are important in our diet but they need water and stomach acid to be broken down and to be able to reach the cells. The most used minerals are sodium, potassium, calcium, zinc, magnesium, manganese, selenium, iron, copper, chromium, and molybdenum.
Details

Category: Uncategorised
Salt is a necessary mineral for all humans. It is particularly beneficial to those with asthma, allergies, and autoimmune disease. Salt is a precious commodity in desert lands and is traded for other goods because
Details

Category: Uncategorised
Cholesterol is necessary for our body to function in many, many ways. Too much cholesterol can also be a bad thing. When we are dehydrated, the cells in our body plug their lining with cholesterol clay-like deposits to prevent further water loss. This is when cholesterol starts to build up plaque in dangerous places like arteries. When we eat, our blood becomes concentrated with food matter, unless we take adequate water with our meal. Concentrated blood makes the body feel dehydrated, and once again, excess cholesterol ends up in places like the liver and major arteries.
Dr. Batmanghelidj discusses what we can do to help this situation: "To prevent excess cholesterol deposits by the cells lining the arteries and the liver, you need to drink regularly an ample amount of water a half hour before food intake. By this action, the cells of the body will become well hydrated before confronting the concentrated blood after food intake. There will also be enough water for the processes of digestion and respiration, without needing to tap into the water held inside the cells lining the blood vessels." After some time of keeping the body hydrated, it will lower its need to produce cholesterol and the body's balance will eventually even out.
To learn more about Natural Action Structured Water Units, please visit our Store.
Details

Category: Uncategorised
This Privacy Policy governs the manner in which Structured Water Unit LLC collects, uses, maintains and discloses information collected from users (each, a "User") of the http://structuredwaterunit.cloudaccess.net website ("Site"). This privacy policy applies to the Site and all products and services offered by Structured Water Unit LLC.

Personal identification information

We may collect personal identification information from Users in a variety of ways, including, but not limited to, when Users visit our site, register on the site, place an order, subscribe to the newsletter, respond to a survey, fill out a form, and in connection with other activities, services, features or resources we make available on our Site. Users may be asked for, as appropriate, name, email address, mailing address, phone number. Users may, however, visit our Site anonymously. We will collect personal identification information from Users only if they voluntarily submit such information to us. Users can always refuse to supply personally identification information, except that it may prevent them from engaging in certain Site related activities.

Non-personal identification information

We may collect non-personal identification information about Users whenever they interact with our Site. Non-personal identification information may include the browser name, the type of computer and technical information about Users means of connection to our Site, such as the operating system and the Internet service providers utilized and other similar information.

Web browser cookies

Our Site may use "cookies" to enhance User experience. User's web browser places cookies on their hard drive for record-keeping purposes and sometimes to track information about them. User may choose to set their web browser to refuse cookies, or to alert you when cookies are being sent. If they do so, note that some parts of the Site may not function properly.

How we use collected information

Structured Water Unit LLC may collect and use Users personal information for the following purposes:
- To improve customer service
Information you provide helps us respond to your customer service requests and support needs more efficiently.
- To improve our Site
We may use feedback you provide to improve our products and services.
- To process payments
We may use the information Users provide about themselves when placing an order only to provide service to that order. We do not share this information with outside parties except to the extent necessary to provide the service.
- To share your information with third parties
We may share or sell information with third parties for marketing or other purposes.
- To run a promotion, contest, survey or other Site feature
To send Users information they agreed to receive about topics we think will be of interest to them.
- To send periodic emails
We may use the email address to send User information and updates pertaining to their order. It may also be used to respond to their inquiries, questions, and/or other requests. If User decides to opt-in to our mailing list, they will receive emails that may include company news, updates, related product or service information, etc. If at any time the User would like to unsubscribe from receiving future emails, we include detailed unsubscribe instructions at the bottom of each email or User may contact us via our Site.
How we protect your information

We adopt appropriate data collection, storage and processing practices and security measures to protect against unauthorized access, alteration, disclosure or destruction of your personal information, username, password, transaction information and data stored on our Site.

Sharing your personal information

We may use third party service providers to help us operate our business and the Site or administer activities on our behalf, such as sending out newsletters or surveys. We may share your information with these third parties for those limited purposes provided that you have given us your permission.

Third party websites

Users may find advertising or other content on our Site that link to the sites and services of our partners, suppliers, advertisers, sponsors, licensors and other third parties. We do not control the content or links that appear on these sites and are not responsible for the practices employed by websites linked to or from our Site. In addition, these sites or services, including their content and links, may be constantly changing. These sites and services may have their own privacy policies and customer service policies. Browsing and interaction on any other website, including websites which have a link to our Site, is subject to that website's own terms and policies.

Google Adsense

Some of the ads may be served by Google. Google's use of the DART cookie enables it to serve ads to Users based on their visit to our Site and other sites on the Internet. DART uses "non personally identifiable information" and does NOT track personal information about you, such as your name, email address, physical address, etc. You may opt out of the use of the DART cookie by visiting the Google ad and content network privacy policy at http://www.google.com/privacy_ads.html

Changes to this privacy policy

Structured Water Unit LLC has the discretion to update this privacy policy at any time. When we do, we will revise the updated date at the bottom of this page. We encourage Users to frequently check this page for any changes to stay informed about how we are helping to protect the personal information we collect. You acknowledge and agree that it is your responsibility to review this privacy policy periodically and become aware of modifications.

Your acceptance of these terms

By using this Site, you signify your acceptance of this policy. If you do not agree to this policy, please do not use our Site. Your continued use of the Site following the posting of changes to this policy will be deemed your acceptance of those changes.

Contacting us

If you have any questions about this Privacy Policy, the practices of this site, or your dealings with this site, please contact us at:
Structured Water Unit LLC
http://structuredwaterunit.cloudaccess.net
Structured Water Unit, LLC PO Box 4073 Sedona, AZ 86340
928-202-9155
This email address is being protected from spambots. You need JavaScript enabled to view it.

This document was last updated on July 21, 2014
Details

Category: Uncategorised
Alcohol is dehydrating for the following reasons: first, it causes the kidneys to flush out water. Alcohol causes brain cell dehydration, a fact exhibited by hangover symptoms. Alcohol is a depressant to the nervous system. It can cause impotence, immune system dysfunction or liver damage. Alcohol makes free radicals, similar to acidic material, which will damage the body. Melatonin is needed for fighting these free radicals. The result is low melatonin. Dehydration leads to endorphin release, which causes alcohol to have addictive properties.
Replacing alcohol with water will actually help addiction as Dr. Batmanghelidj explains: "Water has a natural satiety impact through the hormones motilin, serotonin, and adrenaline, which culminates in the enhanced action of the body's endorphins. Alcoholics learn that alcohol, through its stressful dehydrating action on the brain, will also cause the release of endorphins. This is how they become addicted to alcohol.If alcoholics begin to increase their water intake, or reach for a glass of water in place of a beer or a shot of their favorite hard stuff, their cravings for alcohol will tend to decrease." Water provides the energy and a natural high to get through each day.
To learn more about Natural Action Structured Water Units, please visit our Store.
Details

Category: Uncategorised
While discussing the fascinating world of structured water with Clayton Nolte recently, we got onto the topic of the importance of energy and how this works with the memory of water. In this conversation Clayton Nolte told me that anger can actually make hydrogen in water dissipate. While I am an avid writer and researcher of water, I am also a student of psychotherapy and this information about emotions and water had me perplexed. After a night of thinking about it this was my response to Clayton:
Details

Category: Uncategorised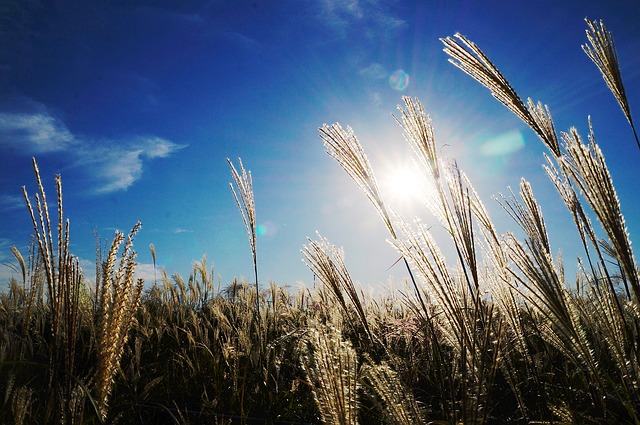 There are many ways these days to approach the description of non-ordinary reality or forces beyond the physical. It could be soul, spirit, mind, field, energy, higher self, divine energy or non-ordinary reality and forces beyond the physical just to name the most common ones I know of.
Now many people in the science community believe that if you can't see it or quantify it, then it isn't real. To tell you the truth, I am completely open to this idea, but I'm also open to there being spirit.
Well, I certainly like to quantify things and just like the Dalai Lama, I follow certain philosophies that I am willing to adjust based on proven scientific reality, but I also believe that there is more than the eye or our scientific instruments have yet to see. I say yet because I wouldn't be surprised if one day we could find a way to measure spiritual experiences. There are actually some scientists like Mario Beauregard and Denyse O'Leary, two neuroscientists who wrote The Spiritual Brain, who claim to have proven that there are forces outside the brain that influence our experience. Or Bruce Lipton, a Cell Biologist, who has discovered that there is a force outside our cells that seems to be exchanging energy and information.
So what I would really like to ponder in this post is; if there is a spiritual aspect to the Universe, then what is the spirit of water all about? Here are some human like questions; Are there many spirits of water? Does every drop of water have a spirit? What is a water spirit like? Since we are mostly water are we in communion with the spirit of water? Does water even have it's own spirit? If water has a spirit, does it blend with ours or are we all one connected spirit on the spiritual level or is it separate, even on that level? If the spirit of water could speak to us, what would it say? Am I saying it right now? Either way, I would like to give thanks to the spirit of water. Thank you!
Thanks for reading this fun post about my curiosity of the spirit of water. If you feel like adding more questions or providing some answers, or any other kind of feedback, please feel free to do so in the comments below.
To learn more about Natural Action Structured Water Units, please visit our Store.